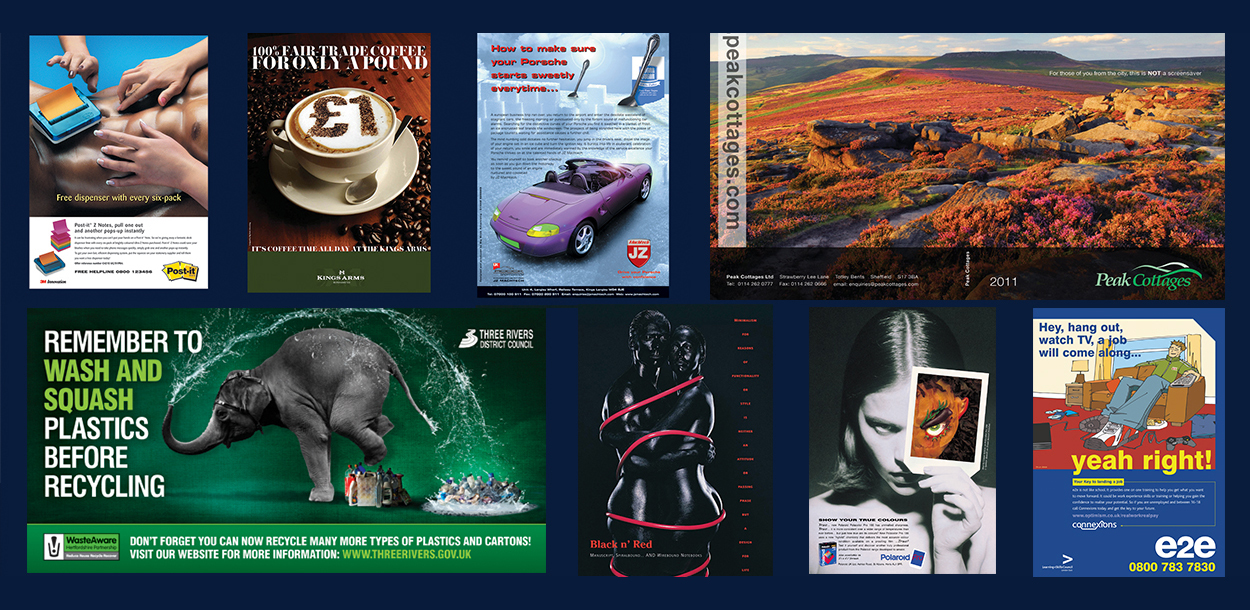 Creative campaigns to help your message stick in peoples heads
Big Stick has produced creative campaigns for a variety of clients in it's 20 year history. Significantly boosting sales for clients such as Xerox, Polaroid, Regus Business Centres and 3M. It has also produced creative campaigns for a number of County Councils, Universities, Colleges , Sports Clubs and Sports manufacturers. Big Stick has won marketing and advertising awards for Black n' Red Books, Edding Pens and 3M but more importantly achieving up to 30% increases in sales on behalf of it's clients.
Big Stick strengths
As the name suggests is in delivering a message with impact. If your unique selling point is strong enough then, making everyone aware of this benefit pays dividends in terms of sales. Being single minded in your communication is effective. Rather like the tennis ball adage… if you throw one then it will be caught, if you throw 20 at once the likely hood is none will be caught! A campaign should be cohesive, it is not generally about one element in the campaign be it the website or an ad' or direct mail, it is about co-ordinating the elements to give the target audience multiple opportunities to hear/view the message with sufficient frequency and impact to remember it and act upon it. Sometimes in a 'me too market place' a clear USP doesn't exist so a visual or copy 'hook' needs to be created to elevate your brand above it's competitors. A good creative platform can achieve this but only by your design team   becoming knowledgeable about your company's culture, it's approach and how it's services are really perceived by the target market. It is vital the benefit messages are clearly understood and relevant and that the brand can substantiate it's claims. Advertising can emphasise the positive but is not about duping your valued customers!  Don't forget once duped they will never return.
If you would like to talk to Big Stick about any of our successful campaigns or to chat about your next creative campaign please don't hesitate to call Carl on 01442 828883